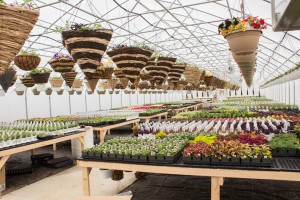 Opening April 8th 2024
Open Monday – Saturday 9:00 am – 5:30 pm
Our greenhouse is open each spring, bringing you a great selection of flower and vegetable plants, and the friendly service of the Honey Haven staff.  Stay tuned to our Facebook page for updates!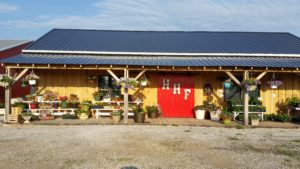 We have hundreds of beautiful, unique baskets and planters!
In addition to our wide-selection of bedding flats, hanging baskets, vegetable plants & seeds, soils, and supplies…
…we are proud to feature:
Bring your own planter or use one of ours and let us help you build a Custom-Made Planter featuring your flowering favorites
Kids' Build-A-Basket
Let the kids build Mom (or just about anyone) a one-of-a-kind hanging basket that's just the right size
Good People
Conversations with our friendly greenhouse staff are always free and usually a whole lot of fun!